Aug 27, 2021
EXPLORING THE VALUE OF TIME WITH AORTA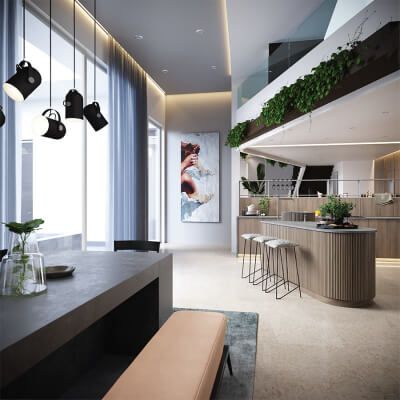 One of independent hotel show London's design partners is creative design studio aorta. we caught up with managing director, Frida rush, to learn more about what to expect from this year's design.
"TIME IS THE MOST VALUABLE THING A MAN CAN SPEND" - THEOPHRASTUS
Creative design studio Aorta is known for crafting bold and unique interiors, with a keen eye for detail and a passion for creating high-quality products. The Aorta team, led by Managing Director Frida Rush, have worked on a range of products including commissions for The Lanesborough Hotel, Daniel Galvin Salon, The Landmark Hotel, Liberty Café London and much more.
Now they're turning their attention to Independent Hotel Show London, presented by James Hallam, as one of the show's design partners, bringing a unique perspective and design-led aesthetic to The Suite and Social Business Space features. Frida described the thought process and the theme behind this year's design, saying: "Time is an amusing concept. Many of us value time and yet continue to waste it. Ancient Greek biologist and philosopher Theophrastus understood time can't be controlled, stopped, or reversed. He believed wasting time is the most extravagant and costly of all expenses.
"The last year has been an extremely challenging time for many businesses and individuals alike. As we continue to fight our way out of this pandemic, I paused to reflect, and realised that despite the losses we felt and will continue to feel for decades to come, Covid has forced us to stop and acknowledge time. Some wasted it complaining, others enjoyed the break in routine that lockdown afforded, many continued to work through it, and a few even prospered in these extraordinary times."
"I am exploring the impact of time on construction materials, the ageing process, and the art of patience in design. The ensuing spatial experience embodies our relationship between past and present. The Suite will feature salvaged architectural materials, bespoke furniture and unique interior finishes, all enveloped by the grand industrial presence of Olympia London.
"I am capturing the energy of the Industrial Revolution and the elegance of the roaring twenties. This contrast ignites the human senses, creating a mesmerising space where our guests can savour this moment in time."
What sets Aorta apart is the wide range of skills and services on offer, from quality turnkey solutions to highly bespoke and complex projects, encapsulating design, custom furniture production, commissioned artwork and accessories and more.
Independent Hotel Show Event Director, Elena Attanasio, commented: "We're thrilled that Frida and Aorta have come on board as our design partner for The Suite and Social Business Space. The experience, passion and skill of the Aorta team is clear in every project they complete and I can't wait to see the plans for this year's design brought to life at the show."
---
To experience Aorta's thought-provoking design, you can visit the Social Business Space or meet the Aorta team on stand 1168.