Sep 15, 2021
G4S WILL BE UK'S FIRST MAJOR CASH SERVICES PROVIDER TO ARRANGE CARD AND DIGITAL PAYMENT SOLUTIONS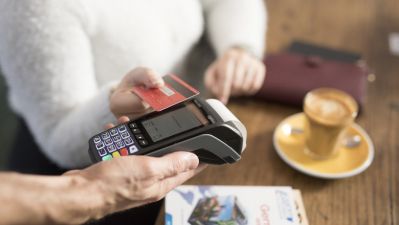 Businesses in the UK will be able to streamline their cash flow and efficiently manage their payments through G4S, as G4S Cash Solutions launches G4S Pay and becomes the first major UK cash company to be able to arrange cash, card and digital payment solutions.
After extensive market analysis and discussions with G4S's existing cash customer base, G4S Pay will be a solution that will put the needs of businesses first. Account-managed solutions will be tailored to the client, while boosting the overall security of their payments infrastructure. The solution will be available to UK businesses from January 2021.
Using an award-winning proprietary technology and platform created by NetPay Merchant Services Limited, card processing services from First Data Europe Limited (trading as First Data), and by harnessing G4S's commanding position in the cash market, G4S Pay will be the trusted partner UK businesses deserve.
Comprehensive transaction data analysis means businesses can make informed financial decisions by viewing real time insights.
"Adding G4S Pay to our product suite means businesses in the UK can save time and money by coming to us," Paul van der Knaap, Managing Director of G4S Cash Solutions UK, said.
"Businesses will benefit from greater liquidity from fast settlements, analysis from readily-available and comprehensive payments data, and peace of mind that they can accept payments in any form - cash, card or online."
G4S Pay will complement G4S's state-of-the-art Cash360 technology suite, which can allow cash takings to be credited into a business's bank account while the notes and coins are still on site - safe, secure and indemnified in an intelligent safe.
G4S's Cash360 intelligent safes send alerts when they're nearly full, prompting an automatic cash collection.
"G4S is a market leader in the cash industry," van der Knaap said, "and Cash360 is the future of cash. Technology-enabled innovations like Cash360 and G4S Pay mean we can ensure businesses streamline their future without leaving anyone behind."
---
Visit the G4S Pay website for more information and to register interest.