Sep 23, 2021
K FEE UK INTRODUCES NEW NESPRESSO COMPATIBLE CAPSULES – THE VERY BEST TASTES OF MR & MRS MILL IN NESPRESSO FORMAT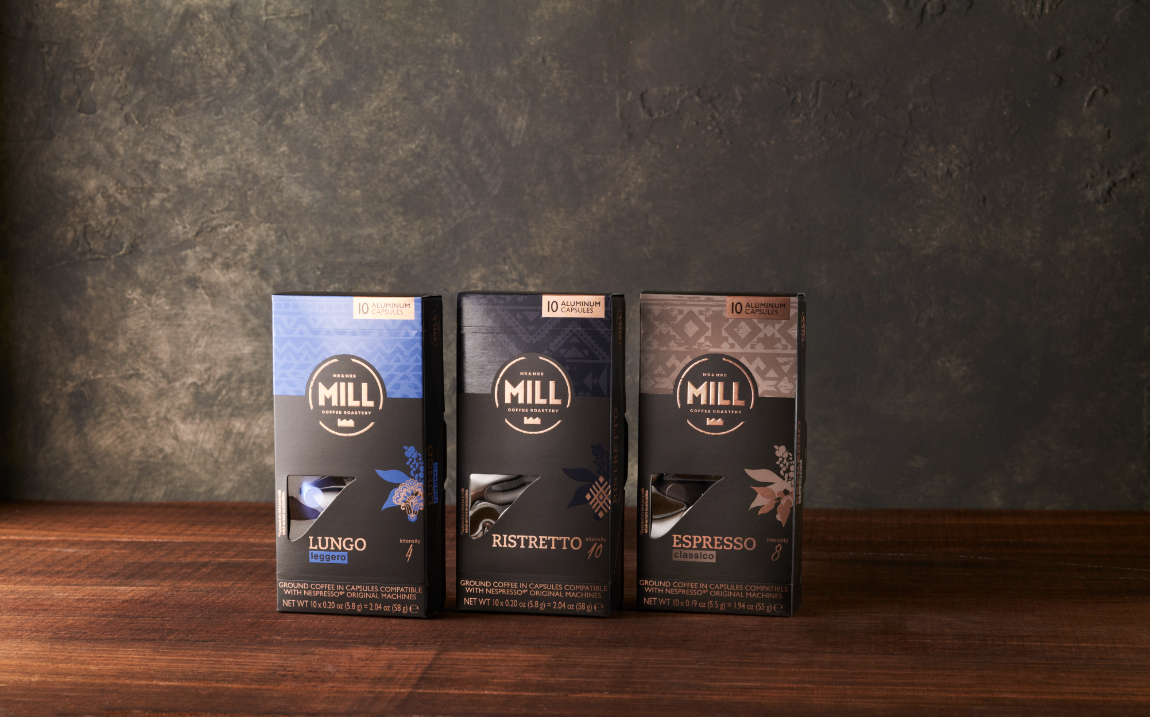 K Fee UK announces a new range of aluminium coffee capsules under the Mr & Mrs Mill brand to be available to all Nespresso coffee machine users. The new range consists of three classic styles, Ristretto, Lungo and Espresso which are complimentary to the exceptional range of coffee by Mr & Mrs Mill.
K Fee UK are part of the family owned Kruger Group and pride themselves in offering affordable all in one capsule machines (K-Fee), coffee and tea capsules (Mr & Mrs Mill) and coffee accessories for your pleasure and enjoyment.
They are explorers and connoisseurs, seeking out and sourcing the finest coffees from around the world. Driven by a passion for coffee, they experiment with new roasts and blends to develop flavours that reflect the latest trends in the coffee market.
For Mr & Mrs Mill coffee capsules, hand-picked coffee beans from the world's best growing areas are used, gently roasted and ground. As soon as the capsules have been filled, they are given a seal to preserve their freshness and full aroma.
Furthermore, all their coffee is UTZ certified as they are committed to using resource-saving production and helping develop better living conditions for farmers. They have also partnered up with myclimate to help compensate our CO2 emissions and reduce greenhouse gasses locally and regionally, but also make a positive contribution to sustainable development.
Mike Ritchie, sales manager of K Fee UK is "pleased to be able to provide our premium high-quality coffee to our loyal customers who enjoy a delicious cup every time."