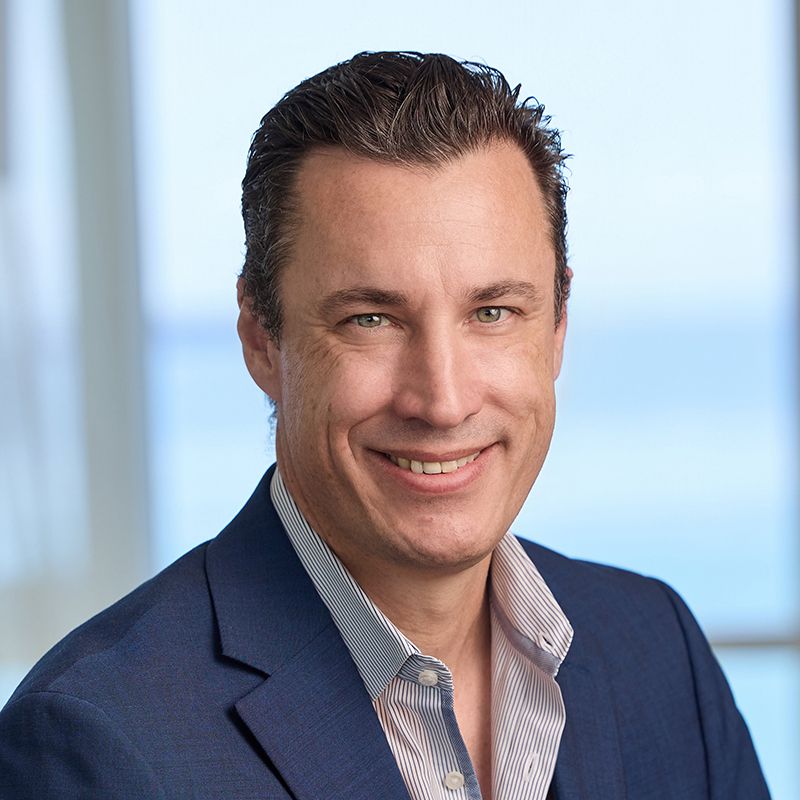 Xavier Moulin
General Manager
,
SH Hotels & Resorts
Xavier Moulin joined SH Hotels & Resorts with 25 years of industry experience and obtained his International Hospitality Management degree (Bachelor of Applied Science) with honors from Ecole Hôtelière de Lausanne in Switzerland. Beyond the United States, his illustrious career has taken him to seven additional countries: France, Germany, Switzerland, Monaco, the Bahamas, the Dominican Republic and Mexico.
Prior to 1 Hotels, Moulin held various executive positions with Aman Resorts, Los Angeles-based SBE Hotel Group, Starwood Hotels & Resorts, Personality Hotels as well as senior management roles with Raffles Hotels (L'Ermitage BeverlyHills), Starwood, Sonoma Spa Resorts, Monte Carlo-based Société des Bains de Mer and opened his own restaurant (Espace Café) in Sonoma, CA in 2006, in the heart of San Francisco's wine country.
As General Manager with San Francisco's Personality Hotels, Moulin led the multimillion-dollar redesign, full remodel, reflagging and repositioning Hotel Frank onto the luxury boutique market. He later managed Hotel Diva and Kensington Park Hotel on Union Square as dual-property General Manager.
Moulin joined Sam Nazarian's sbe in of 2010 as opening General Manager of The Redbury @ Hollywood and Vine (Los Angeles, CA). In the first year, Moulin and his team collected prestigious awards such as Conde Nast Traveler "Hot List" and Travel + Leisure "It List", in addition to bringing the property into record-breaking revenues and 90%+ occupancy.
In 2012, Moulin took over the helm of sbe's flagship property, the high-volume SLS at Beverly Hills and successfully turned the sbe owned/Starwood managed asset (The Luxury Collection) around. Thanks to a new operational vision and a re-built executive team, the hotel earned outstanding recognition throughout multiple outlets, including the "Best Guest Experience Index" award within the Starwood Hotels & Resorts. The team secured the highest employee satisfaction, peak overall productivity and profitability and earned Starwood's "Top Regional Production" awards in both group and transient business as well as "Best HR Practices" that same year. Moulin earned the "Outstanding GM Leader" award by Hotel Management Magazine in November of 2013.
Moulin further contributed to the expansion of the SLS brand by spearheading the openings of SLS South Beach (Miami, FL) and SLS Baha Mar (Nassau, Bahamas) and participated in the pre-opening of SLS Las Vegas, SLS New York, SLS Brickell (Miami, FL) and SLS Seattle.
As Area General Manager with sbe in 2016, Moulin was instrumental in the integration of Morgans Hotel Group onto the sbe platform and oversaw 7 properties in the West Region, spanning from Los Angeles to Seattle.
As General Manager of Amanera (Rio San Juan, Dominican Republic), a member of the iconic ultra-luxury brand Aman Resorts, Moulin stabilized the asset shortly after opening and through an ownership transition within the first 12 months of operation. Despite the sudden and unbudgeted year-long closure and renovation of the world-class Playa Grande golf course and two major hurricanes that heavily affected the region in 2017, the property exceeded all initially anticipated projections. Implementing new efficiencies, Moulin and his team streamlined the operation and elevated the levels of service. Creative thinking around employee development and motivation propelled both average rates and occupancies to new levels, culminating in receipt of the prestigious Conde Nast Traveler, 2018 Gold List - #1 Beach Resort.
Moulin subsequently joined SH Hotels & Resorts in 2018 as Managing Director of the 1 Hotel & Homes Cabo development (Los Cabos, Mexico) and concurrently directed the operation of its neighboring asset and sister property, Hacienda Beach Club & Residences. The successful unveiling of 1 Homes Preview and deployment of all pre-opening considerations for the second phase of the project, the upcoming 1 Hotel Cabo, garnered the attention of Travel+Leisure (January 2019) and the Robb Report (April 2019) as one of the most anticipated openings in Los Cabos.
As General Manager of SH Hotels & Resorts' flagship, 1 Hotel South Beach, Moulin is expanding his contribution to the rapid and global development of arguably one of the most successful, relevant and innovative brands of our time.